(This may appear as me poking fun at supposedly high literature and being sarcastic… But I'm not. I mean it. It is indeed the ideal height of it all. A true erection of sense and purpose. A monument of the sacred. You see this and think these professors are just like us, and it's all a fraud. But nope, they just have fun, make you believe you're in the same league, buddy, but they're not.
We are the same, and then not.
And this goes 'round and 'round, a loop of uncomprehending comprehensions…)
The article is here, and it is good:
https://dalkeyarchive.substack.com/p/how-does-this-get-read
A reminder that I bought the physical book a while back, still a treasured thing.
The first image is from that article I linked. I've verified it's in the physical book, page 127.
The following three are just other instances I found, pages: 1328, 1141 and 1310.
The fourth image is from another High End classic: William H. Gass "The Tunnel", page 92 (of the edition I own).
The final quote is again from Bottom's Dream, page 1068.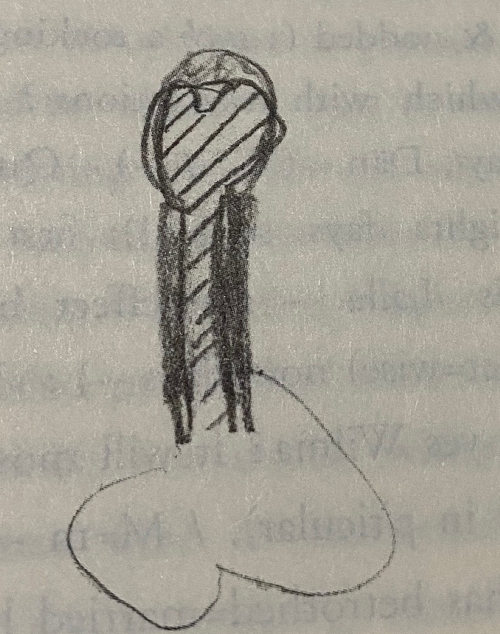 Still quite kissabell' 'nfackt, those rondelles.